Hamilton International air Show
as viewed by me!
DISCLAIMER: I am not a proffesional photographer, and i do not have professional equipment. What I do have is a Sears VHS Camcorder with 8X power Zoom, and a Aztec Video Galaxy Video Capture Board which I use to import selected images from the video tape.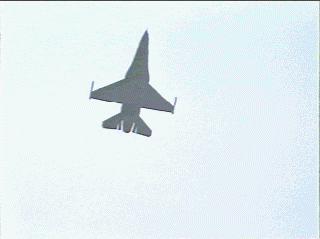 The Opening act, a screaming ear-shattering F16 Fighting Falcon.
And from there, we went back a few years to a MIG-17. What a sweet looking aircraft this is.
Then a fine looking super-quiet stealth F-117A .
This fuzzy pic reminds me of the long gone days of UFO sightings.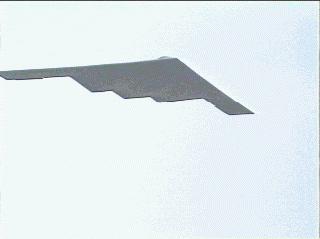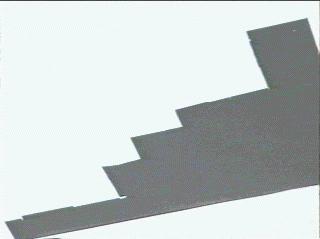 This was a first for me, and this air-show. The B2-BOMBER. Is this really a plane? it looks like a hole in the sky!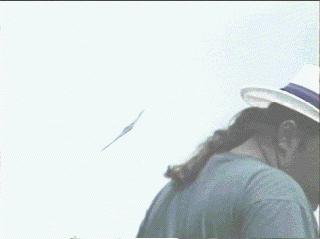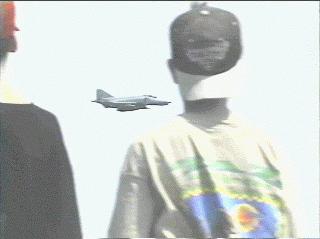 This F4-PHANTOM has to be my personal favorite, and he flew quite close to us this year as well.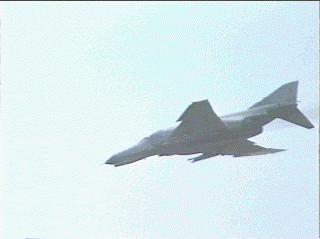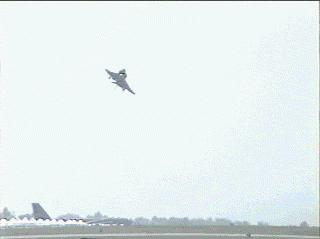 On the video i shot, the resolution is better, and i could read numbers and letters off the wing......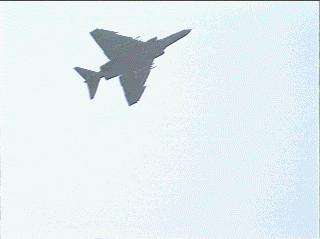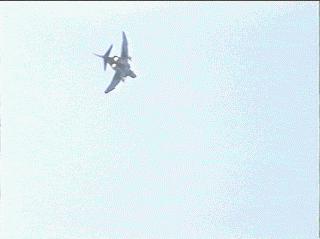 I love that afterburner shot, and it sounded even better.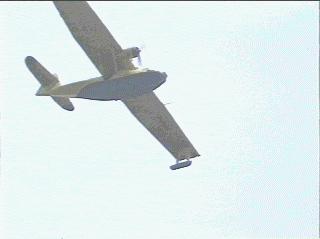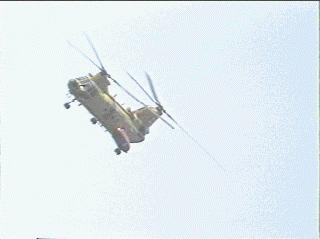 In case you were looking for something a little slower.....
I hope you enjoyed these photos as much as I did putting them here...

Back to my home page then


The SNOW BIRDS were there too, wanna see them?

This page last modified on August 14th, 1997
This page hosted by
Get your own Free Home Page