Castrol Canadian Drag Racing Pics
DISCLAIMER: I am not a proffesional photographer, and i do not have professional equipment. What I do have is a Sears VHS Camcorder with 8X power Zoom, and a Aztec Video Galaxy Video Capture Board which I use to import selected images from the video tape.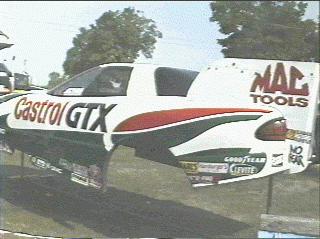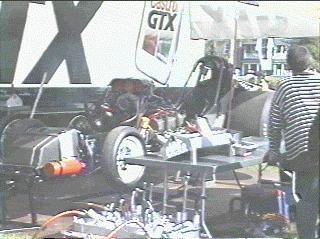 This is the one and only HOT ROD, oh, btw, he has two more in the truck...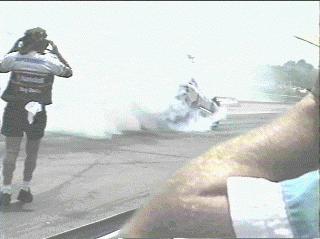 Tom Hoover(PIONEER) and Chuck Etchells(KENDALL) put on a smoke show to beat all smoke shows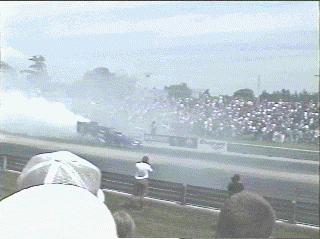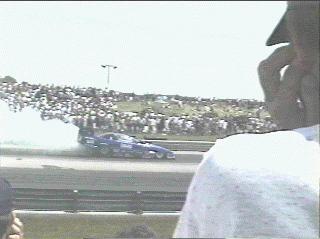 The total sound and vibration felt from these 5000 to 6000 horsepower cars is unbelievable.
John Force came out between rounds to shake hands, and throw his cap to the crowd.
I hope you enjoyed these photos as much as I did putting them here...

Back to my home page then

This page last modified on JAN-15-1996
This page hosted by
Get your own Free Home Page